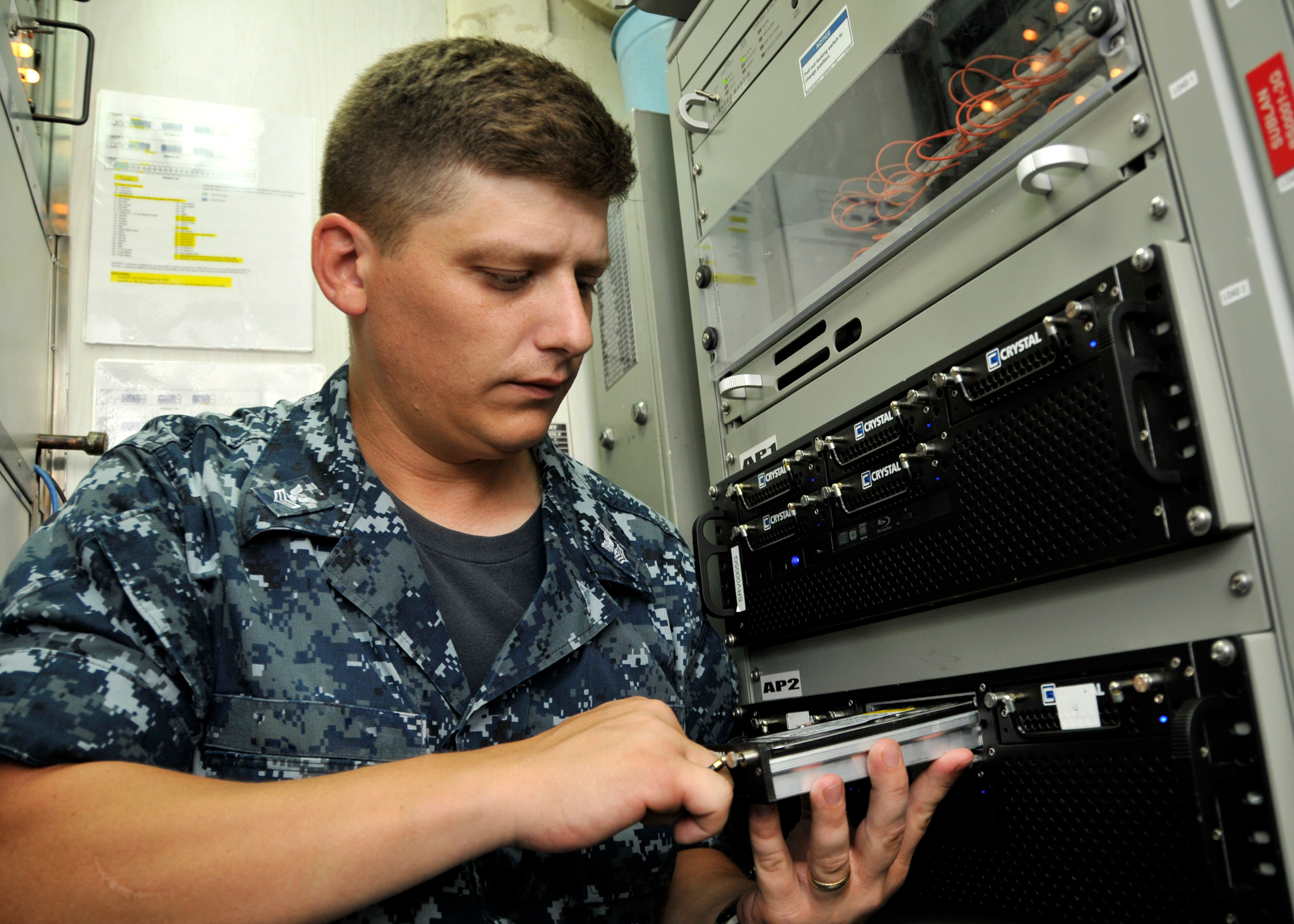 By Leslie Griggs, Director of Marketing
Today's U.S. Navy must navigate uncertain, sometimes uncharted waters. At Crystal Group, we're proud to be a trusted partner in naval missions worldwide, helping sailors operate at the speed of demand, regardless of location or conditions.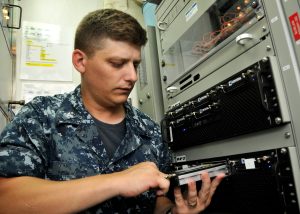 Since 2008, Crystal Group has delivered 15,000 rugged servers to the Navy, safeguarding against technology risks that come with uncertain environments. By fortifying the servers that provide crucial intelligence and operational capabilities, Crystal Group engineers have protected critical naval IT infrastructures from shock, vibration, temperature fluctuations, humidity, sea spray, salt fog and other hazards of operating afloat and sub-sea.
With rugged gear that minimizes size, weight and power concerns and allows for modular configuration, we have been helping sailors maximize the processing power at their fingertips and focus on the mission at hand. This is only becoming more important as the military modernizes its IT and increasingly focuses on artificial intelligence, machine learning and advanced data analytics that inform decision-making and operations. Service members endure extensive training to build strength and resilience—they can't rely on technology that hasn't been fortified accordingly.
Crystal Group's partnership with the Navy hinges on insight into vulnerabilities, scouting challenges on the horizon and providing solutions that take the onus off the operators. As a trusted extension of customer teams, we focus on delivering a competitive advantage by exceeding basic specifications, anticipating what's ahead and developing solutions that reliably meet and adapt to evolving requirements.
Delivering 15,000 rugged servers is a momentous milestone. It demonstrates Crystal Group's ability to not only help customers prepare for what's ahead and engineer consistently reliable solutions, but also scale to meet their shifting demands.
15,000 is enough to provide two servers for every resident of Hiawatha, Iowa, home to Crystal Group's headquarters and 160,000+ square-foot campus—where all our products are designed, developed and manufactured. Looking at the significance of the number from a different perspective, 15,000 servers powered all the worldwide use of Xbox Live in 2013.
Whether it's the volume of MIL-SPEC servers Crystal Group is supplying the Navy or ruggedizing and preparing for action a wide swath of commercial technologies—the end goal is the same. We are here to arm our customers with solutions that secure and protect the technologies they rely on in virtually any setting, enabling them to take advantage of the latest and greatest IT regardless of where their mission takes them.
In today's dynamic and often ambiguous landscape, SWaP-c resilience and reliability are among the most critical factors in maintaining not just the decisive edge, but also continuity of operations.
By leveraging commercial-off-the-shelf innovation, we have been able to accelerate the development and deployment cycle. The 150 different variants of ruggedized servers that Crystal Group engineered for the Navy were customized to deliver the most durability, effectiveness and efficiency to a specific mission or deployment.
I couldn't be prouder of the zeal and ingenuity of Crystal Group's team members as well as in-house production capabilities that have allowed us to be part of the solution to some of the Navy's most pressing technology needs. We are grateful to the Navy for the opportunity to partner, and for their trust in us to deliver the solutions needed now and in the future.
ABOUT THE AUTHOR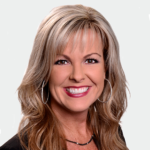 Leslie Griggs joined Crystal Group in July 2016 as the Director of Marketing.
Leslie is responsible for conceptualizing and implementing market strategy and achieving marketing targets. She directs market research, development and planning; strategic direction for the Crystal Group brand, promotion, and advertising; coordination with sales; and management of the marketing department.
Prior to joining Crystal Group, Leslie was a Strategic Marketing Consultant working with global technology and communications companies including ABC, NBC, CBS, Harman brands, Bose and others. She holds a Bachelor's degree in Communications from The University of Iowa.