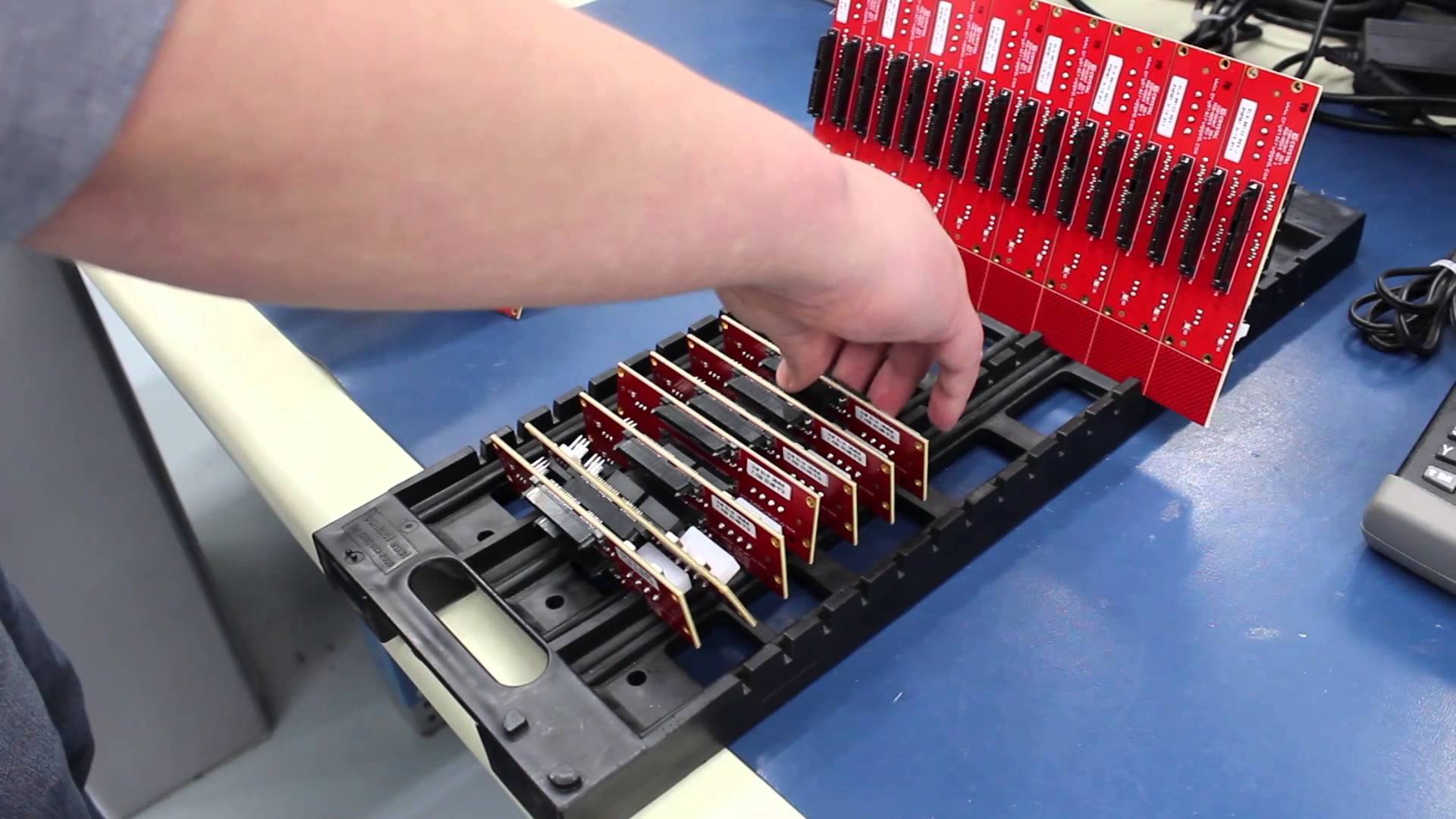 Shock. Vibration. Temperature. Humidity. Dust. Dirt. Gravity.
Crystal Group's ruggedized products are designed to operate in some of the most challenging environments. We build our reliable hardware solutions to keep your mission-critical systems, command and control platforms, and key infrastructure nodes running when they're needed most – no matter how extreme the surroundings.
Our best-in-class process combines leading-edge commercial-off-the-shelf (COTS) utilization and custom electrical design and development to produce open architecture systems tailored to your unique requirements.
Our engineers have perfected techniques to extend performance, including:
Stabilizing components that are susceptible to damage from shock and vibration;
Increasing air flow to hot components; and
Improving the conductive and convective heat transfer mechanisms of the components to extend the thermal limits of the COTS motherboards.
We routinely design and test to:
MIL-STD-1275D
MIL-STD-704F
FCC Part 15 Class A/B
RTCA DO-160
Using these techniques and tests, combined with skilled structural chassis design, enables superior environmental and electromagnetic performance. These techniques can extend a rugged COTS server to 6GRMS vibration, 40G crash safety shock, and full performance in a 71°C ambient temperature.
Crystal Group also specializes in high brightness, high resolution LCD displays packaged in a resilient enclosure. We focus heavy ground mobile vehicle Vetronics, as well as military helo's, fighters, and Boeing commercial wide-body applications.
>> Download our Capabilities Statement [PDF]
Client Testimonials
"Crystal has been excellent in addressing our concerns and addressing our custom configuration requirements."
Newport News Shipbuilding - a division of Huntington Ingalls Industries
"Of the many vendors I work with Crystal always makes it easy for me to meet my requirements. A company that thinks outside the box!"
"Crystal Group has worked with our subcontracts department to remove cost from the products we purchase, as well as making sure the quality is exactly what we want."
"Solid products, great customer support, superb CM."
U.S. Department of the Interior
"Customer service is excellent, like the feed-back-loops built into the service."
General Dynamics C4 Systems
"The service I receive is fantastic. We are always asking for rushed quotes and expediting orders and Crystal Group always comes through for us. I am completely satisfied with Crystal Group so keep up the good work!"
"All the folks at Crystal Group who played a role in delivering an Intel server to us, showed an exceptional amount of creativity and teamwork."
"Quick response, provides accurate data, works well with customer requirements."
"The Crystal team has provided outstanding service to my team at Lockheed Martin. I'm extremely impressed with your prompt customer service. Crystal strives to achieve common goal of providing excellent customer service and quality products to the end user."
"Crystal Group customer service has always been outstanding... keep up the good work!"