Hiawatha, Iowa, June 29, 2018 – Crystal Group Inc., a leading designer/manufacturer of rugged computer and electronic hardware, announced the 2018 recipients of the Crystal Group Innovation Scholarship; Jenna Kirsch from Wayne State University and Riley Callahan from the University of Iowa.
Crystal Group's Innovation Scholarship is awarded annually to two full-time students pursuing an undergraduate degree in Business, Engineering, or related majors. Scholarship winners receive a one-time scholarship of $1,000 payable directly to the institution in which they are enrolled.
"Crystal Group is committed to building a brighter future through automation and innovation," says Scott Kongable, president of Crystal Group. "Both Jenna and Riley represent remarkable achievement illustrating the key role that hard work and innovation has played in their lives thus far. We're choosing to invest in these outstanding individuals to help them pursue their goals and aspirations. We are excited to see them impact the future."
Jenna and Riley both excel academically and hold leadership roles in extracurricular activities. Their applications for the scholarship, which included recommendation letters and an essay about innovation, shed light on these two students' outstanding character and accomplishments.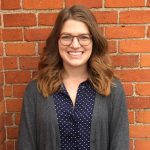 Jenna Kirsch is an Irvin D. Reid Honors College student at Wayne State University studying civil engineering. She is a student member of both the Michigan Section and International Institute of Transportation Engineers (ITE), and recently attended the 2017 ITE Midwest/Great Lakes Student Leadership Summit. She is also the President of the Chi Epsilon chapter of Wayne State University. and a student research assistant for the Wayne State University Transportation Research Group. Jenna intends to further her education through graduate school and plans on attaining a master's degree in civil engineering with an emphasis in transportation.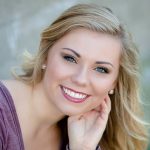 Riley Callahan is a junior at the University of Iowa, currently pursuing a Bachelor of Business Administration in Accounting and Finance with a Leadership Studies Certificate. She is a member of the Tippie College of Business, serves as the Director of Corporate Relations for her business fraternity, Alpha Kappa Psi, and is an active member of the Hawkinson Institute of Business Finance. Outside of the business college, she is on the Business Committee for Dance Marathon, which is an entirely student-run organization that raises money for pediatric oncology patients. Riley is also the Alumni Chair for her social sorority, Alpha Chi Omega.
About Crystal Group Inc.
Crystal Group Inc., a technology leader in rugged computer hardware, specializes in the design and manufacture of custom and commercial rugged servers, embedded computing, networking devices, displays, power supplies, and data storage for high reliability in harsh environments. An employee-owned small business founded in 1987, Crystal Group provides the defense, government and industrial markets with in-house customization, engineering, integration, configuration management, product lifecycle planning, warranty, and support services.
Crystal Group products meet or exceed IEEE, IEC, and military standards, including MIL-STD-810, 167-1, 461, and MIL-S-901; are backed by an industry-leading, 5-plus-year warranty with in-house support; and are manufactured in the company's Hiawatha, Iowa, USA, facility certified to ISO 9001:2015/AS9100D quality management standards.
© 2018 Crystal Group Inc. All rights reserved. All marks are property of their respective owners. Design and specifications are subject to change.