Crystal Group Innovation Scholarship
The Crystal Group Innovation Scholarship is awarded each year to (2) full-time students pursuing an undergraduate degree within the School of Business, the School of Engineering, or related majors.
Undergraduate business programs include majors in Finance, Business Administration, Marketing, Human Resources, Sales, or any other major within the business program. Mass Communications and Public Relations majors within the School of Liberal Arts are also welcome to apply.
Undergraduate engineering programs are those offering a bachelor's degree in engineering.
All scholarship winners receive a non-renewable scholarship of $1,000 payable directly to the institution in which they are enrolled.
Background
The Innovation Scholarship, sponsored by Crystal Group, was founded in 2014 as a way to celebrate and encourage the spirit of innovation. At Crystal Group, we embrace innovation in all aspects of our business, including our rugged computing product line, our approach to sales, marketing and engineering, and our business culture.
2016 Crystal Group Innovation Scholarship Recipients
Mariah Knowles Nova Southeastern University Pursuing BS in Finance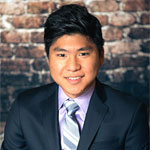 Lee Gill University of Illinois at Urbana- Champaign Pursuing BS in Electrical Engineering Mariah Knowles Nova Southeastern University
Contact Information
Crystal Group
Attn: Innovation Scholarship
850 Kacena Rd.
Hiawatha, IA 52233
www.crystalrugged.com
For more information, contact:
Melissa Doudna
Ph: 319.378.1636 (x270)
melissa.doudna@crystalrugged.com