Crystal Group Innovation Scholarship
The Crystal Group Innovation Scholarship is awarded annually to two full-time students pursuing an undergraduate degree in  Business, Engineering, or related majors.
Undergraduate business programs include majors in Finance, Business Administration, Marketing, Human Resources, Sales, or any other major within the business program. Mass Communications and Public Relations majors within the School of Liberal Arts are also welcome to apply.
Undergraduate engineering programs are those offering a bachelor's degree in engineering.
All scholarship winners receive a one-time scholarship of $1,000 payable directly to the institution in which they are enrolled.
Application Information
Click here to download the application.
Innovation Scholarship Key 2018 Dates
• 4/16/2018: Application period begins
• 5/31/2018: Application deadline
• 6/29/2018: Two winners announced by 6/29. All applicants will be notified as to the status of their application.
You have two options for submitting your application materials:
Option #1: Scan all materials (application, resume, letters of recommendation, essay, and enrollment verification form) into one PDF file, and then email the PDF file to jessica.joyce@crystalrugged.com.
Note: Please include Crystal Group Innovation Scholarship Application in the subject line of your email.
Option #2: Mail materials (application, resume, letters of recommendation, essay, and enrollment verification form) all together in one envelope to:
Crystal Group
Attention: Jessica Joyce, Innovation Scholarship
850 Kacena Rd.
Hiawatha, IA  52233
2017 Scholarship Recipients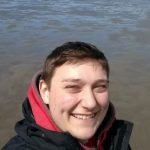 Ben Matthews is a senior at Milwaukee School of Engineering, pursuing a Bachelor of Science in Electrical Engineering degree with a minor in German Studies.  At Milwaukee School of Engineering he is involved in the MSOE Jazz Band, works part time at the MSOE Bookstore, and will be a Bible study leader this year with Intervarsity Christian Fellowship. Ben is also a member of the Tau Beta Pi and Eta Kappa Nu engineering honor societies. In the future, Ben plans to continue his education and earn his master's degree.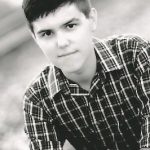 Kyle Wells is a sophomore at Ohio State University, who is pursuing a Bachelor of Mechanical Engineering degree.  Next summer, Kyle plans to seek an internship with a manufacturing company.  He enjoys reading, playing his guitar, and practicing his CAD and coding skills.  At Ohio State University he is involved in the OSU Maker's Club and the American Society of Mechanical Engineers.  Upon graduation, Kyle's goal is to find a challenging job while continuing to learn more skills.