Crystal Group Innovation Scholarship
2019-2020 Innovation Scholarship
The Crystal Group Innovation Scholarship is awarded each year to (2) full-time students pursuing an undergraduate degree within the School of Business, the School of Engineering, or related majors.
Undergraduate business programs include majors and/or minors in Finance, Business Administration, Marketing, Human Resources, Sales, or any other major within the business program. Mass Communications and Public Relations majors within the School of Liberal Arts are also welcome to apply.
Undergraduate engineering programs are those offering a bachelor's degree in engineering.
All scholarship winners receive a non-renewable scholarship of $1,000 payable directly to the institution in which they are enrolled.
Eligibility Requirements
To be eligible for this scholarship, applicants must meet the following criteria:
– Enrolled full-time in an undergraduate business program (major), engineering program (major), or related major working toward a bachelor's degree, at an accredited two-year or four-year institution, located in the United States.
– Cumulative GPA of 3.0 or higher
– Must have completed at least 60 semester hours to be eligible- Submit typed (double-spaced) essay answering one of the posed questions
– Crystal Group employees, and their family members are NOT eligible
Note: Past winners and applicants of this scholarship are eligible to re-apply in future years.
Application Deadline, Timeline and Contact
All applications must be postmarked no later than March 25, 2019. Scholarship awards will be announced the week of April 22, 2019.
Option #1: Scan all materials (application, resume, letters of recommendation, essay, and enrollment verification form) into one PDF file, and then email the PDF file to jessica.joyce@crystalrugged.com. Note: Please include Crystal Group Innovation Scholarship Application in the subject line of your email.
Option #2: Mail materials (application, resume, letters of recommendation, essay, and enrollment verification form) all together in one envelope to:
Crystal Group
Attention: Jessica Joyce, Innovation Scholarship
855 Metzger Dr.
Hiawatha, IA  52233
Click to download a PDF copy of the 2019-2020 Innovation Scholarship Application.
2018-2019 Winners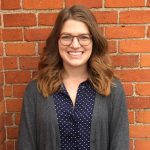 Jenna Kirsch is an Irvin D. Reid Honors College student at Wayne State University studying civil engineering. She was previously the Valedictorian of her 2015 graduating class from L'Anse Creuse High School North. Jenna represents the top of her class with a 3.98 grade point average. She is a student member of both the Michigan Section and International Institute of Transportation Engineers (ITE), and recently attended the 2017 ITE Midwest/Great Lakes Student Leadership Summit. She is also the President of the Chi Epsilon chapter of Wayne State University. Jenna is a student research assistant for the Wayne State University Transportation Research Group. Advised by Dr. Steve Remias, Jenna has experience performing transportation operations research and data collection, including traffic signal optimizations and performance measurements. Jenna has had the pleasure presenting research at the 2018 Transportation Research Board (TRB) Annual Meeting held in Washington D.C that was attended by 13,000 professionals. She has also contributed to a paper that has been accepted and published by the TRB. Jenna plans on graduating in May 2019 with a bachelor's degree in civil engineering with departmental and university honors. Afterwards, she intends to further her education through graduate school and plans on attaining a master's degree in civil engineering with an emphasis in transportation.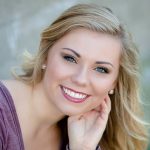 Riley Callahan is a rising junior at the University of Iowa, currently pursuing a Bachelor of Business Administration in Accounting and Finance with a Leadership Studies Certificate. As a member of the Tippie College of Business, she is extremely passionate about her school and enjoys dedicating her time to helping better the students within the college of business. In the college, she serves as the Director of Corporate Relations for her business fraternity, Alpha Kappa Psi, and is an active member of the Hawkinson Institute of Business Finance. Additionally, she works as a student assistant in the Undergraduate Program Office, a peer mentor for incoming business students, and as a writing tutor for the Frank Business Communication Center. Outside of the business college, she is on the Business Committee for Dance Marathon, which is an entirely student-run organization that raises money for pediatric oncology patients. Riley is also the Alumni Chair for her social sorority, Alpha Chi Omega. When not focused on school or related activities, Riley enjoys spending time outdoors with my friends and family, watching Disney movies, and free reading. In the future, she hopes to analyze the accounting practices associated with capital market deals at a Big Four accounting firm.