Crystal Group Innovation Scholarship
2020 Recipients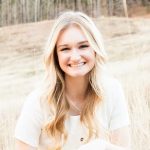 Annabelle Beifuss is currently a junior at Brigham Young University – Provo working towards her Bachelor of Science in Accounting. Annabelle is from Ventura County, California where she grew up playing beach volleyball and riding motorcycles. She graduated top of her class as Valedictorian from Rio Mesa High school in 2016. Annabelle served a full-time mission as a representative of The Church of Jesus Christ of Latter-day Saints in Rio Grande do Sul, Brazil. While there, she learned to speak Portuguese fluently. Annabelle also served as project manager for an internship team at Accelerum Advisors, a consulting company whose purpose is helping new businesses grow into successful, goal-achieving corporations.
During her college career, she has been invited to the Golden Key International Honor Society, has participated in BYU's Accounting Society, and has maintained a 4.00 GPA. She was recently accepted to BYU's Marriot School of Accountancy, currently ranked as the #2 undergraduate Accounting Program in the nation. Her personal mission is to use her skills to the fullest and constantly push herself harder, building upon her talents and using them to bless the lives of others.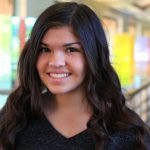 Tatem Rios is a junior majoring in chemical engineering and minoring in computer science at the University of Minnesota Twin Cities. At the age of 16, she became a full-time college student at Inver Hills Community College in Inver Grove Heights, MN. She served as the president of the engineering club and the vice president of scholarship of the Phi Theta Kappa Honor Society. She graduated with honors from Inver Hills with Associate of Science degrees in Engineering Fundamentals and Chemistry. Tatem is currently working an engineering co-op at SkyWater Technology, a semiconductor chip manufacturer.
After Tatem graduates she plans to pursue a master's degree in computer or data science. In her future career, she hopes to use her knowledge of chemical engineering and computer science to develop new innovative technologies.
About the Innovation Scholarship
The Crystal Group Innovation Scholarship is awarded each year to (2) full-time students pursuing an undergraduate degree within the School of Business, the School of Engineering, or related majors.
Undergraduate business programs include majors and/or minors in Finance, Business Administration, Marketing, Human Resources, Sales, or any other major within the business program. Mass Communications and Public Relations majors within the School of Liberal Arts are also welcome to apply.
Undergraduate engineering programs are those offering a bachelor's degree in engineering.
All scholarship winners receive a non-renewable scholarship of $1,000 payable directly to the institution in which they are enrolled.
BACKGROUND
The Innovation Scholarship, sponsored by Crystal Group, was founded in 2014 as a way to celebrate and encourage the spirit of innovation. At Crystal Group, we embrace innovation in all aspects of our business, including our rugged computing product line, our approach to sales, marketing and engineering, and our business culture.
ELIGIBILITY
To be eligible for this scholarship, applicants must meet the following criteria:
Enrolled full-time in an undergraduate business program (major), engineering program (major), or related major working toward a bachelor's degree, at an accredited two-year or four-year institution, located in the United States.
Cumulative GPA of 3.0 or higher
Must have completed at least 60 semester hours to be eligible
Submit typed (double-spaced) essay answering one of the posed questions
Crystal Group employees, and their family members are NOT eligible
Note: Past winners and applicants of this scholarship are eligible to re-apply in future years.