Advantech is a global leader in the fields of IoT intelligent systems and embedded platforms. To embrace the trends of IoT, big data, and artificial intelligence, Advantech promotes IoT hardware and software solutions with the Edge Intelligence WISE-PaaS core to assist business partners and clients in connecting their industrial chains.
---
At CommScope we push the boundaries of communications technology to create the world's most advanced networks. Across the globe, our people and solutions are redefining connectivity, solving today's challenges and driving the innovation that will meet the needs of what's next.  From cabling infrastructure to our Ruckus networking solutions, it is our passion and commitment to identify the next opportunity and realize a better tomorrow.
---
SBA, Veteran Owned company Geater Machining and Manufacturing, Co. (GMM) has been servicing the aerospace, electronics and high-tech industries since 1962. Their high quality parts and outstanding on-time delivery have developed GMM's reputation into one that is synonymous with trust, and setting high standards for precision machined and fabricated parts.
---
Intel designs and manufactures advanced integrated digital technology platforms. A platform consists of a microprocessor and chipset, and may be enhanced by additional hardware, software, and services. Intel sells these platforms primarily to original equipment manufacturers (OEMs), original design manufacturers (ODMs), and industrial and communications equipment manufacturers in the computing and communications industries.
Intel platforms are used in a wide range of applications, such as PCs (including Ultrabook™ devices and 2 in 1 systems), desktops, servers, tablets, smartphones, automobile infotainment systems, automated factory systems, and medical devices. Intel also develops and sells software and services primarily focused on security and technology integration.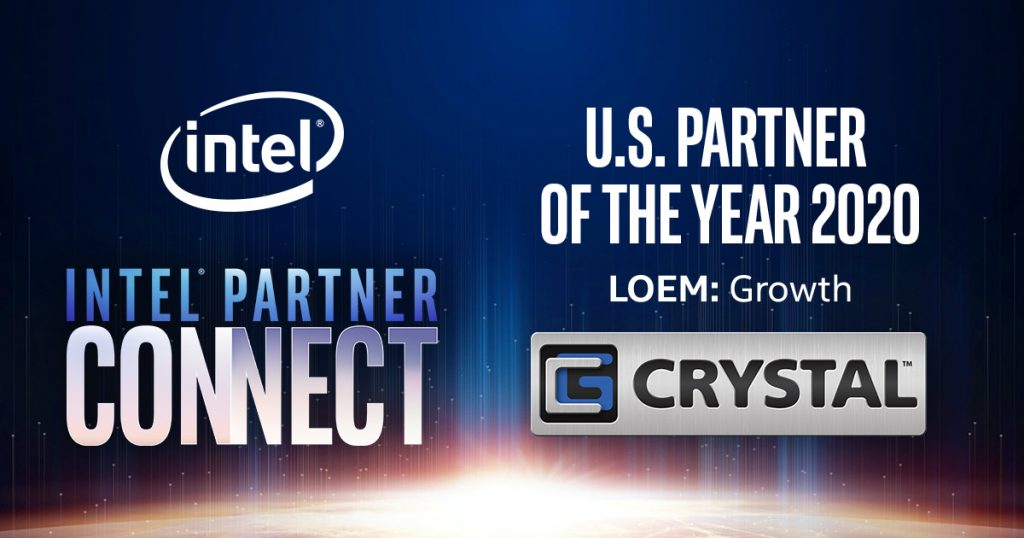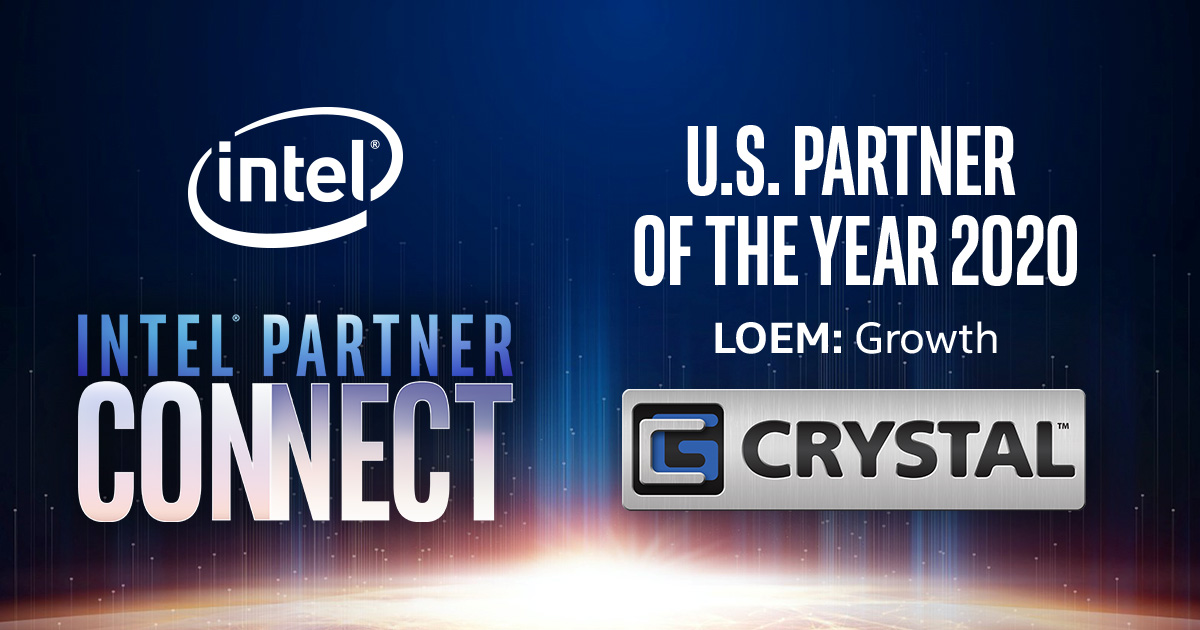 ---
NVIDIA products span the entire spectrum of visual computing — from fundamental inventions, to processors incorporating GPUs, to system components, to fully integrated systems. They target three major vertical markets: gaming; professional visualization; and high performance computing and data centers. For each, they offer a platform of processors, software, tools, marketing, expertise, and increasingly, connected services. They leverage innovations they create for these markets by selling components and licensing IP to leading OEMs who wish to create devices differentiated by rich graphics.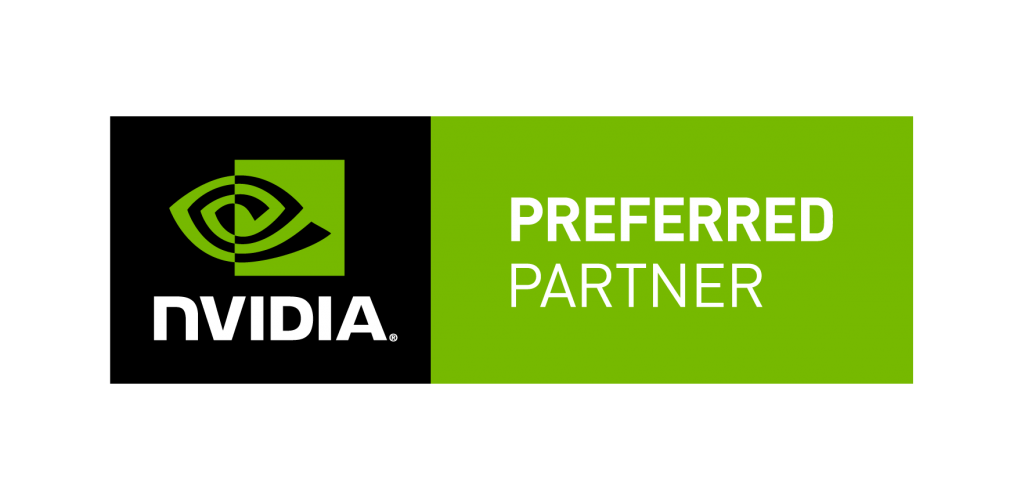 ---

RackTop Systems is the pioneer of CyberConverged™ data security, a new market that fuses data storage with advanced security and compliance into a single platform. Its high-performance Network-Attached Storage (NAS) platform with embedded security, compliance and encryption empowers both government and commercial organizations by protecting data where it resides without the cost, complexity and security vulnerabilities of traditional bolt-on software solutions. Headquartered in Fulton, Md., RackTop was founded in 2010 by veterans of the U.S. intelligence community who have been solving the most complex data and security problems for more than two decades. RackTop's technology has been deployed at numerous organizations in a variety of industries worldwide, including government/DoD/public sector, media/advertising and entertainment, financial services, health care, higher education and life sciences.
---

Redhat core technology products provide the capabilities needed to deploy a complete, high-performing IT infrastructure that is flexible, scalable, and secure. The products interoperate seamlessly and are designed for mission-critical business environments. Using our core products as a foundation, Red Hat's open hybrid cloud vision drives the capabilities of our cloud products. They help you increase productivity, optimize assets, and manage applications and their associated data across a heterogeneous infrastructure—wherever that infrastructure lives.
---

Seagate Government Solutions is the Foreign Ownership, Control, or Influence (FOCI) mitigated government arm of Seagate Technology plc. Their mission is to deliver an array of data management solutions to federal agencies and their partners. They have highly secure, top performing, affordable data management solutions with a robust supply chain of components and storage devices. Their proven technology adheres to strict government mandates while spearheading the way for advancements in the field of security—from unclassified to top secret, and beyond.
---
Supermicro® is a global leader in high-performance, high-efficiency server technology and innovation is a premier provider of end-to-end green computing solutions for HPC, Data Center, Cloud Computing, Enterprise IT, Hadoop/Big Data and Embedded Systems worldwide. Supermicro's advanced server Building Block Solutions® offers a vast array of modular, interoperable components for building energy-efficient, application-optimized, computing solutions.
This broad line of products includes servers, blades, GPU systems, workstations, motherboards, chassis, power supplies, storage technologies, networking solutions, server management software and SuperRack® cabinets/accessories. Architecture innovations include Twin Architecture, FatTwin™, SuperServer®, SuperBlade®, MicroCloud, Super Storage Bridge Bay (SBB), Double-Sided Storage®, Battery Backup Power (BBP®) modules, Universal I/O (UIO) and WIO expansion technology all of which deliver unrivaled performance and value.
---
VMware delivers a secure and reliable platform that enables IT to meet Service Level Agreements (SLAs) for the most resource-intensive, business-critical applications, at the lowest Total Cost of Ownership (TCO). Most Trusted Virtualization Platform – VMware vSphere® with Operations Management forms the rock-solid platform on which all other solutions are built. vSphere is the industry's most widely adopted and deployed virtualization platform with over 500,000 customers across the globe. Customers' trust in VMware begins with a secure and reliable hypervisor architecture that is purpose-built for virtualization.
Client Testimonials
"The Crystal team has provided outstanding service to my team at Lockheed Martin. I'm extremely impressed with your prompt customer service. Crystal strives to achieve common goal of providing excellent customer service and quality products to the end user."
U.S. Department of the Interior
"Customer service is excellent, like the feed-back-loops built into the service."
"Quick response, provides accurate data, works well with customer requirements."
"Crystal has been excellent in addressing our concerns and addressing our custom configuration requirements."
General Dynamics Mission Systems
"We chose Crystal because you have the best server in the market and outstanding customer service"
"Crystal Group customer service has always been outstanding... keep up the good work!"
Raytheon BBN Technologies
"We build systems that run in the most rugged of environments and require the latest hardware. Crystal is the only place to come when you need both."
"Props to Crystal Group for making me a happy customer!"
General Dynamics C4 Systems
"The service I receive is fantastic. We are always asking for rushed quotes and expediting orders and Crystal Group always comes through for us. I am completely satisfied with Crystal Group so keep up the good work!"
"My customer wanted Crystal's product. Was a win-win. Great product and great customer service."
Newport News Shipbuilding - a division of Huntington Ingalls Industries
"Of the many vendors I work with Crystal always makes it easy for me to meet my requirements. A company that thinks outside the box!"
"We like the personal responsibility people take. It's refreshing."
"Crystal Group makes an exceptional product (s). They are very responsive to the needs of their customers."
"Crystal Group has worked with our subcontracts department to remove cost from the products we purchase, as well as making sure the quality is exactly what we want."
"I have been very impressed with Crystal's customer support."
"Crystal produces top quality rugged servers and has an excellent track record for customer service."
"All the folks at Crystal Group who played a role in delivering an Intel server to us, showed an exceptional amount of creativity and teamwork."
"Solid products, great customer support, superb CM."
MDA MacDonald, Dettwiler and Associates Ltd
"Great service, support and you delivered what you promised on time. Your servers have not given us any problems, and we have had them for over two years now."
Sandia National Laboratories
"Crystal stepped up and delivered us several rugged servers when we were in a time crunch as another supplier was not making deliveries on time. Crystal has continually accommodated our last-minute purchase requests and has VERY good customer service."