The ongoing draw for more power from more devices as we incorporate more sources of energy is burdening our aging U.S. Smart Grid. In this RAP session, Prithpal Khajuria, Global Segment Marketing Leader for the Power Sector with Intel®, and Phil Carey, independent consultant, recently retired from Southern California Edison as senior advisor and enterprise architect in IT Grid Services, talk through how virtualization technology addresses these challenges, prevents physical and cyber threats, and optimizes overall operational performance.
About our guest speakers

Phillip Carey, Independent consultant; ret. senior advisor and enterprise architect in IT Grid Services with Southern California Edison
Phil Carey is an independent consultant specializing in helping both electric industry companies and vendors realize the benefits and cost savings from digital substation and system virtualization.
Recently retired from Southern California Edison (SCE), Phil was the IT Grid Services senior advisor and enterprise architect responsible for leading the architecture and IT design of grid control data centers and virtualization technology for field application. He created and architected the Common Substation Platform (CSP), a virtual computing platform for electric substations to support SCADA and management applications while meeting cybersecurity requirements. The CSP project won SCE's 2017 Ted Craver Leadership in Business Innovation award. Phil was the sole IT member of SCE's cross-functional Digital Substation and Protection Relay Virtualization team that won the U.S. Department of Energy's Electric Industry Technology and Practices Innovation Challenge Tier 1 Gold award.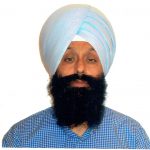 Prithpal Khajuria, Global segment market leader, Power Sector, Intel®
Prithpal Khajuria is the global segment leader for Intel Corporation's Internet of Things Group (IoTG) Power Sector, where he is responsible for driving IoT products and solutions for the utility industry. The Energy IoT's objective is to help OEMs develop solutions for both traditional and next-gen infrastructure that deliver seamless, secure management of electricity generation, transmission, distribution and consumption.
Prithpal works with an ecosystem of equipment manufacturers, automation and software vendors, as well as utilities and service providers to develop and deploy connected devices, edge platforms and cloud architectures for operational excellence and transformative businesses. Prior to joining Intel, Prithpal consulted with electric utilities worldwide on grid modernization strategies and emerging technologies, and led Smart Grid Product Management teams at SK Telecom, Onramp Wireless, and Silver Spring Networks.