Quality | AS9100 & ISO9001 Certified QMS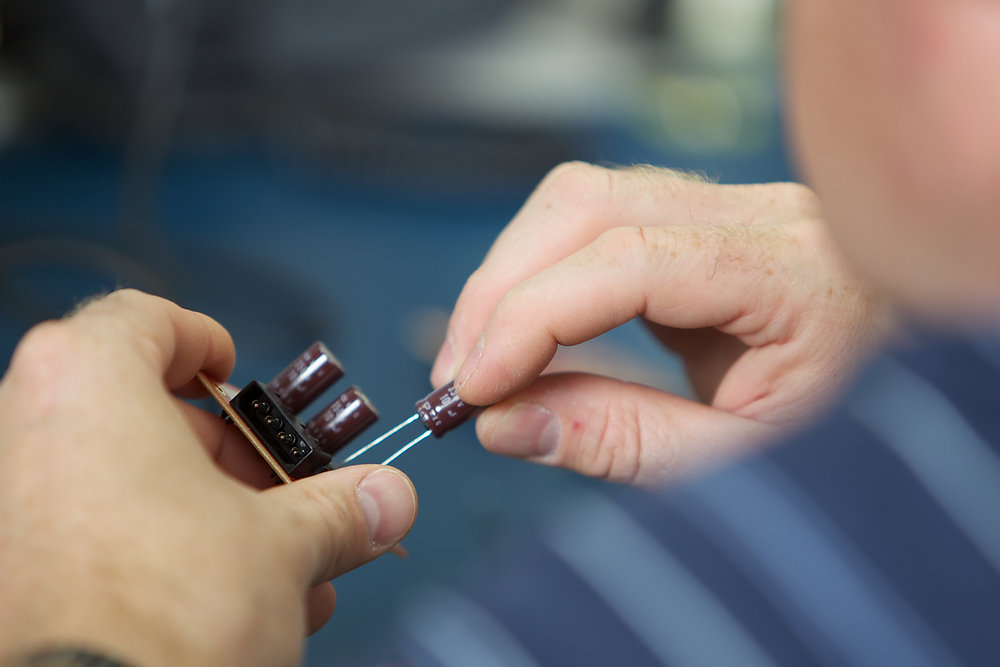 Crystal Group Inc., products and services will consistently meet or exceed expectations of our customers. We are committed to continually strive to improve our quality system and customer satisfaction.
AS9100D:2015 Certified QMS
Crystal's Quality Management System has been surveyed by IAPMO R&T, and certified to AS9100.
The successful quality certification granted by IAPMO R&T, results from a comprehensive site audit throughout all departments of the organization, including management, sales and marketing, engineering, quality, production, purchasing, and linked services and processes. It reflects Crystal Group's longstanding commitment to deliver consistent and world-class quality products and associated services using the best practice systems in place at all levels within the organization.
We are registered through January 18, 2022.
View Our Current AS9100 and ISO Certification
About the International Aerospace Quality Group (IAQG)
The IAQG is a cooperative global organization that brings aviation, space, and defense companies together to deliver more value at all levels of the supply chain.
ISO 9001:2015 Certified QMS
Crystal's Quality Management System was surveyed by TUV USA, Inc., and certified to ISO 9001:2015.
Our certification was renewed in July 2018 and we are currently registered through January 18, 2022.
About the International Organization for Standardization (ISO)
ISO (International Organization for Standardization) is the world's largest developer of voluntary International Standards. International Standards give state of the art specifications for products, services and good practice, helping to make industry more efficient and effective.
The ISO is an independent, non-governmental organization made up of members from the national standards bodies of 164 countries. A Central Secretariat in Geneva, Switzerland, coordinates the system.
ISO International Standards ensure that products and services are safe, reliable and of good quality. For business, they are strategic tools that reduce costs by minimizing waste and errors and increasing productivity. They help companies to access new markets, level the playing field for developing countries and facilitate free and fair global trade.
ISO 9001:2008 - Quality Management Systems
The ISO 9000 family addresses various aspects of quality management and contains some of ISO's best known standards. The standards provide guidance and tools for companies and organizations who want to ensure that their products and services consistently meet customer's requirements, and that quality is consistently improved.
ISO 9001:2015 sets out the criteria for a quality management system and is the only standard in the family that can be certified to (although this is not a requirement). The standard is based on a number of quality management principles including a strong customer focus, the motivation and implication of top management, the process approach and continual improvement.
Using ISO 9001:2015 helps ensure that customers get consistent, good quality products and services, which in turn brings many business benefits.
Client Testimonials
U.S. Department of the Interior
"Customer service is excellent, like the feed-back-loops built into the service."
"Crystal Group customer service has always been outstanding... keep up the good work!"
"All the folks at Crystal Group who played a role in delivering an Intel server to us, showed an exceptional amount of creativity and teamwork."
Sandia National Laboratories
"Crystal stepped up and delivered us several rugged servers when we were in a time crunch as another supplier was not making deliveries on time. Crystal has continually accommodated our last-minute purchase requests and has VERY good customer service."
"Crystal Group makes an exceptional product (s). They are very responsive to the needs of their customers."
Newport News Shipbuilding - a division of Huntington Ingalls Industries
"Of the many vendors I work with Crystal always makes it easy for me to meet my requirements. A company that thinks outside the box!"
"We like the personal responsibility people take. It's refreshing."
"Crystal has been excellent in addressing our concerns and addressing our custom configuration requirements."
"The Crystal team has provided outstanding service to my team at Lockheed Martin. I'm extremely impressed with your prompt customer service. Crystal strives to achieve common goal of providing excellent customer service and quality products to the end user."
"Crystal Group has worked with our subcontracts department to remove cost from the products we purchase, as well as making sure the quality is exactly what we want."
MDA MacDonald, Dettwiler and Associates Ltd
"Great service, support and you delivered what you promised on time. Your servers have not given us any problems, and we have had them for over two years now."
"I have been very impressed with Crystal's customer support."
Raytheon BBN Technologies
"We build systems that run in the most rugged of environments and require the latest hardware. Crystal is the only place to come when you need both."
"Solid products, great customer support, superb CM."
"Crystal produces top quality rugged servers and has an excellent track record for customer service."
General Dynamics Mission Systems
"We chose Crystal because you have the best server in the market and outstanding customer service"
General Dynamics C4 Systems
"The service I receive is fantastic. We are always asking for rushed quotes and expediting orders and Crystal Group always comes through for us. I am completely satisfied with Crystal Group so keep up the good work!"
"Props to Crystal Group for making me a happy customer!"
"My customer wanted Crystal's product. Was a win-win. Great product and great customer service."
"Quick response, provides accurate data, works well with customer requirements."