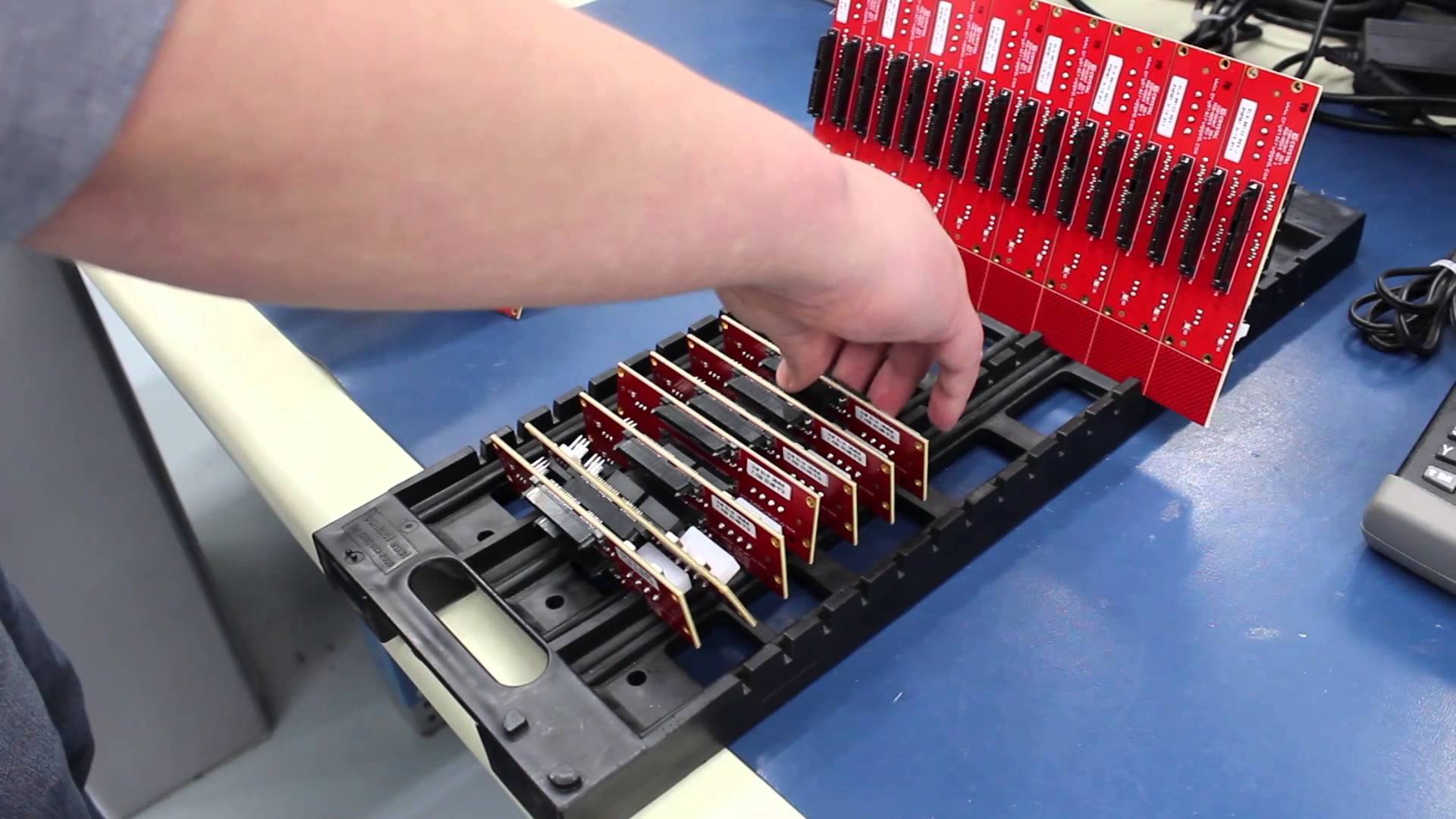 A clear advantage.
Harsh environments, extreme elements, critical infrastructure, and safety-critical and mission-critical applications call for rugged and reliable solutions. Crystal Group has the answer.
Crystal Group products are built from the ground up to work reliably and last – even in the roughest terrains, toughest applications and most extreme environments.
Crystal Group has a strong reputation and proven track record for delivering rugged, reliable, high-performance and high-availability computer and electronics systems – for more than 30 years and across 600+ programs.
CRYSTAL GROUP ADVANTAGE
Crystal Group is the trusted industry partner of choice for rugged, high-availability, and high-performance computer and electronics products, quality services, and industry-leading warranties.
Company engineers have perfected system design and development techniques to help extend operational life, boost performance, and increase reliability, thereby bringing a clear advantage to partners, clients, and projects.
Crystal Group provides some of the most rugged and reliable products on the market today through a combination of key techniques:
Stabilizing components that are susceptible to damage from shock and vibration
Increasing air flow to hot components
Using commercial off-the-shelf (COTS) and open architecture technologies, rugged enclosures and transit cases, and quality materials and components
Improving the conductive and convective heat transfer mechanisms of components to extend the thermal limits of COTS motherboards
Offering industry-leading warranties and support
RUGGED CHASSIS
The average electronics enclosure may be suitable for stationary, temperature-controlled office environments, but these average enclosures have been proven time and time again to be inadequate for mobile and harsh-environment applications on the ground, at sea, or in the air or space. Whereas the average chassis can expose critical electronics to the elements, Crystal Group's rugged chassis protects components and systems from water and humidity, dust and dirt, temperature extremes, electromagnetic interference (EMI), and more.
Crystal Group rugged chassis stand apart from and go above and beyond the rest. The company's all-aluminum rugged chassis boasts side walls constructed from thick 6000-series aircraft aluminum, support structures inside and on the front and rear plates made from milled plate stock, and a base plate structurally bonded and mechanically fastened to the side walls.  The all-aluminum construction helps to limit weight, improves thermal conductivity and vibration performance, enhances electrical conductivity for EMI, and is designed to meet MIL-STD-810, MIL-STD-461, MIL-S-901E, and MIL-STD-167-1 specifications.
Crystal Group rugged carbon-fiber chassis are a popular choice for airborne and land-based applications. The high-strength, ultra-lightweight enclosures provide protection against EMI, shock, and vibration, and are available in 1U to 3U rack mount form factors.
Crystal Group's rugged chassis are available off-the-shelf in industry-standard form factors and can be custom-engineered to meet exact specifications.
THERMAL MANAGEMENT
Crystal Group has decades of experience solving even the toughest thermal-management challenges to protect critical components and systems from hot and cold temperature extremes. Crystal specializes in optimizing a system or device's thermal performance, helping extend its reliability and operational life, through the use of:
Low-heat components, such as Intel® Xeon quad core processors
Convective, conductive, and liquid cooling techniques
6000-series aluminum material with twice the thermal conductivity of 1018 CR steel
SHOCK & VIBRATION RESILIENCE
Crystal Group designs and develops systems to withstand extreme levels of shock and vibration, offering solutions that meet or exceed military specifications (MIL-S-901E, MIL-STD-810) for shock & vibration.
Crystal Group can employ a variety of novel techniques to boost shock and vibration resilience, such as:
Cushioning hard drives that use rotational media, which tend to be extremely sensitive to vibration (rated 0.75G to 1.2G) at lower frequencies
Calculating the optimal resonance given the boundary conditions
Providing sufficient sway space to include vibration isolators
Altering system input energy to a frequency and amplitude that does not harm the equipment
Using solid-state memory rather than rotational media hard drives
Testing systems to ensure their ability to withstand high shock and vibration environments
Mechanical retention of all connectors, either by inherent design selection or by modification
Dressing and securing cables to prevent chaffing under extreme conditions and to minimize resistance to chassis airflow
Retaining hardware within the servers using a locking mechanism
Staking components on the motherboard with a thermally expansive rigid potting compound to prevent motion and eventual solder joint failure
Locking Dual Inline Memory Modules (DIMMs) in place to prevent relative motion
Attaching processor heat sinks directly to the chassis base plate to eliminate the possibility of flexure on package Ball Grid Arrays (BGAs)
Adding under fill adhesive to firmly attach the BGA to the board for use in extreme vibration environments and to improve in long-term vibration resilience
Isolating the hard drives using floating visco-elastic media
Modifying the power supply to survive high G shock and vibration loads with a Mil-S-901D shock reduction kit
NOISE REDUCTION
Crystal Group chassis limit structure-borne noise, accomplished by increasing the resonant frequency of the chassis to a level that is insensitive to exterior excitation.
Noise reduction is accomplished by very thick sections for the side rails, front and rear end plates, and center brackets/braces with screws attaching some structural components. The base, sides, center braces, and front and rear plates are also adhesively bonded using a high-temperature structural epoxy. The net result is a robust system that not only survives high vibration and shock, but also doesn't rattle when subjected to external excitation.
Crystal Group chassis reduce acoustical noise by balancing the fans to limit the amplitude of emissions, and reduce structure-borne noise by limiting vibrations transferred from the fans and the power supply. These characteristics are critical in various military applications, including subsurface Navy operations.
Crystal Group can customize a system design to use very low noise fans without significantly sacrificing thermal performance. Crystal Group also can detune the fans to operate at slightly different frequencies to limit noise output and further reduce the device's acoustical signature with an acoustic noise kit, adding an in-house thermal fan controller module which reduces fan revolutions per minute (RPM) and noise as a function of temperature.
ELECTROMAGNETIC COMPATIBILITY
Crystal Group designs its all-aluminum and carbon-fiber chassis for electromagnetic compatibility (EMC), helping to reducing Electromagnetic Interference (EMI) to other systems and to self-protect against other systems to reduce EMI susceptibility.
Crystal Group's rugged chassis are designed to meet or exceed MIL-STD-461E/F, the military standard for EMC, with the proper filtering kits installed. Spread spectrum clocking technologies boost EMC, as do specific shielding and filtering techniques, overlapping mechanical seams, limited screw spacing to prevent radiated emissions, compartmentalization of interior components with thick aluminum interior bracing to constrain emissions, custom filtering on the input side to manage conducted emissions, and other effective methods offered by Crystal Group.
PROCESSOR & MEMORY
Crystal Group's extensive product portfolio taps the latest and most advanced hardware and software available, including COTS technologies, from top innovators. The company's use of high-quality and proven solutions from trusted suppliers boosts the already high reliability of Crystal Group products.
As an Intel® Technology Platinum Provider, Crystal Group adheres closely to the Intel Roadmap to bring the very latest Intel innovations to aerospace and defense, automotive, commercial, industrial, and other discerning industry customers quickly and efficiently.
Crystal Group is also an Intel® Internet of Things (IoT) Solutions Alliance member and the Intel 2016 Partner of the Year – IoT Solution for its agile, innovative engineering of off-the-shelf and custom autonomous vehicle (AV) rugged computers powered by Intel and Internet of Things (IoT) technologies.
SPECIFICATIONS
Crystal Group designs and tests its systems to ensure they meet or exceed a wide variety of strict requirements, standards, and specifications, including:
MIL-STD-810F/G
MIL-S-901E
MIL-STD-1275D
MIL-STD-704F
MIL-STD-167-1A
MIL-STD-461E/F
FCC Part 15 Class A/B
RTCA DO-160
IEEE 1613
IEC 61850
Crystal Group's products are built in-house under quality management standards ISO 9001:2015/AS9100D.
INDUSTRY-LEADING WARRANTY
Crystal Group stands behind its products with unbeaten warranties and support. Each complete, integrated system that leaves Crystal Group's facility is backed by the company's impressive five-year warranty, which comes standard at no additional cost.
You also have the option of extending the standard warranty program by purchasing up to ten additional years of coverage.
THE CLEAR CHOICE: CRYSTAL GROUP
Crystal Group's portfolio of combat-proven, field-tested, fail-safe, and rugged solutions are designed from the ground up to work reliably in the most demanding applications and harshest environments. Crystal Group's experienced engineers design, develop, and test the company's products to ensure they meet or exceed some of the highest standards, including those set forth by the U.S. Department of Defense, RTCA, FCC, IEC, and IEEE.
Crystal Group rugged solutions are built to last:
designed and developed from the ground up to withstand extreme elements
manufactured with strain-hardened aircraft aluminum or carbon fiber
expertly assembled with stabilization and thermal management techniques
tested and proven to meet some of the most stringent industry standards and specifications
Crystal Group's reliable hardware solutions keep mission- and safety-critical systems, platforms, and infrastructure running when and where they're needed – no matter how extreme the application, elements, or environment. The choice is Crystal clear.
Contact Crystal Group's helpful and knowledgeable staff for a quote or other information.
Client Testimonials
General Dynamics C4 Systems
"The service I receive is fantastic. We are always asking for rushed quotes and expediting orders and Crystal Group always comes through for us. I am completely satisfied with Crystal Group so keep up the good work!"
"Solid products, great customer support, superb CM."
"Crystal Group has worked with our subcontracts department to remove cost from the products we purchase, as well as making sure the quality is exactly what we want."
"Crystal Group customer service has always been outstanding... keep up the good work!"
"Crystal has been excellent in addressing our concerns and addressing our custom configuration requirements."
"The Crystal team has provided outstanding service to my team at Lockheed Martin. I'm extremely impressed with your prompt customer service. Crystal strives to achieve common goal of providing excellent customer service and quality products to the end user."
Newport News Shipbuilding - a division of Huntington Ingalls Industries
"Of the many vendors I work with Crystal always makes it easy for me to meet my requirements. A company that thinks outside the box!"
"Quick response, provides accurate data, works well with customer requirements."
U.S. Department of the Interior
"Customer service is excellent, like the feed-back-loops built into the service."
"All the folks at Crystal Group who played a role in delivering an Intel server to us, showed an exceptional amount of creativity and teamwork."