By Chad Hutchinson, director of Product Development at Crystal Group
At the core of any industry or business is achieving and sustaining exceptional customer satisfaction. In the power industry, that means making sure every customer has enough, affordable, sustainable power when and where they need it. While obvious, it's becoming increasingly more difficult to accommodate than most people realize.
Three of the biggest challenges facing the power industry are satisfying significantly greater demand, incorporating more distributed resources and impeding increasing threats. Given the size and overall complexity of the U.S. Smart Grid, it's essential that we approach these opportunities with holistic, savvy solutions that combine reliability, agility and simplicity to bolster customer confidence.
1. Work smarter. As more people, homes, businesses and communities burden the Grid with countless electricity-dependent devices and technologies, our existing, aging infrastructure is struggling to keep up. In addition, there is a swift surge of more distributed energy resources driving greater complexities.
Ongoing efforts to modernize and expand the Grid include equipping substations with their own independent computer systems like Crystal Group's ES (Energy Series) rugged servers and embedded computers. Designed to host hardware virtualization of substation support and auxiliary systems, the combination of rugged hardware, the latest Intel® Xeon® scalable processors, and prominent security features delivers the power, capacity and reliability needed to operate without interruption.
2. Minimize disruptions. Employing the right hardware and technology is only the first step to ensuring seamless power distribution and availability. By applying artificial intelligence (AI) algorithms to harness real-time data within and across substation edge servers, we can enable tangible cost-saving and operating improvements while maximizing performance and uptime.
For example, Crystal Group's ES line processes massive amounts of sensor data with near-zero latency to bring real-time situational awareness and decision making to the edge. Enabling this level of automation can trigger alarms, adjust control setpoints and help define tailored operating modes for emergency situations without costly delays or disruptions. Over time, collected data can also be used to establish preventative maintenance schedules, minimizing system failures and costly repairs.
3. Cover your assets. This is where is gets really tough, really quickly. Managing and maintaining substations' operational health is challenging enough. But when you layer in menacing cyber attacks, aging equipment and disastrous weather events that pose imminent dangers to both physical and data assets, the potential for bedlam goes up exponentially.
A core strategic focus for the power industry is hardening the assets required to keep power flowing smoothly. That's why Crystal Group ES rugged products are designed and built to deliver unwavering performance in the most unpredictable and extreme conditions where traditional computers fail. This includes testing to meet IEEE and IEC standards, and incorporating invaluable security features, such as Trusted Platform Modules (TPM 2.0), tamper-resistant screws, tamper-evident seals and chassis intrusion switches, and Intel's CPUs that create, monitor and check the firmware and operating system for insecure changes or alterations. By ensuring performance and security from the outside in and inside out, substations can increase their reliability dramatically.
Successfully combining the right infrastructure with reliable, intelligent data and impenetrable security measures will not only drive consistent, continuous energy distribution, it will enable the effective development of future smart cities and micro grids.
About the author: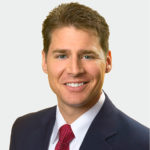 Chad Hutchinson leads the project management, design, prototype construction, qualification and testing of ruggedized commercial-off-the-shelf electronics and custom electrical/electronic components at Crystal Group.
Prior to Crystal Group, Chad spent 19 years in the commercial and military nuclear industries as a reactor operator, maintenance technician, system engineer and design manager. This included serving as an engineering supervisor at Duane Arnold Energy Center as well as lead electrical systems engineer and project manager at NAVSEA-08K/Naval Reactors while on active duty in the U.S. Navy. In August 2018, he retired as a Commander after 26 years of service.
Chad holds a Bachelor of Science in Electrical Engineering from Iowa State University, a Master of Engineering Management from Old Dominion University and a Master of Nuclear Engineering from the Bettis Reactor Engineering School (U.S. Navy). He is also a licensed Professional Engineer in Iowa and Virginia.