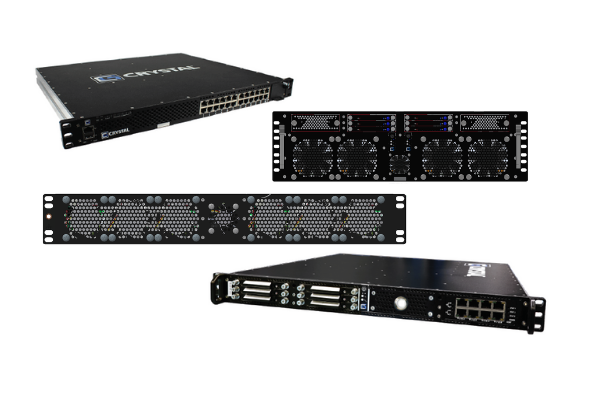 Each of our products are designed to deliver very distinct benefits for individual applications. However, they are also designed to complement one another when more robust, integrated system solutions are needed like that of a missile defense system customer.
Initially, the customer had not yet solidified their specific requirements aside from needing extreme ruggedization to withstand the heightened shock and vibration conditions of their mobile application. From there, our design team worked closely with the customer to zero in on the detailed capabilities and requirements needed to realize the customer's vision. To achieve their objectives, the overall system needed to be extremely accurate to ensure that it could detect oncoming missiles, specifically in the radar component.
Using their creative design expertise, our engineers combined the power and customized the capabilities of the RS1104 rugged server, RCS7450 rugged network switch, a 1.5U multi-node rugged server, and a 3U server with a custom FPGA into a cohesive, rugged system. Customization was key to arrive at an end solution that met the performance, accuracy, and increased shock and vibration requirements for the radar system within the customer's compressed timeline.
Through focused collaboration, the breadth and depth of our complementary products, our agile responsiveness, and targeted customization, we delivered an integrated, high-performance compute system that enables seamless performance and accuracy in incredibly demanding and unpredictable environments where warfighter and civilian lives and safety are on the line.
Overall, combining the three rugged servers and switch provided a field-tested, trusted and combat-proven missile defense system—a testament to the value of customizing and connecting the right components and capabilities for tactical edge reliability.