Since 1947, the U.S. Air Force has worked relentlessly to protect the United States and its allies. Upholding their mission to "fly, fight, and win to deliver airpower

anytime, anywhere in defense of our nation," generations of airmen have helped shape and advance today's modern battlespace.
For their 75th anniversary, Crystal Group celebrates the enduring accomplishments and contributions of the U.S. Air Force. We are honored to support and enable their ongoing success with innovative solutions that provide our U.S. Air Force airmen a competitive edge while keeping them safe.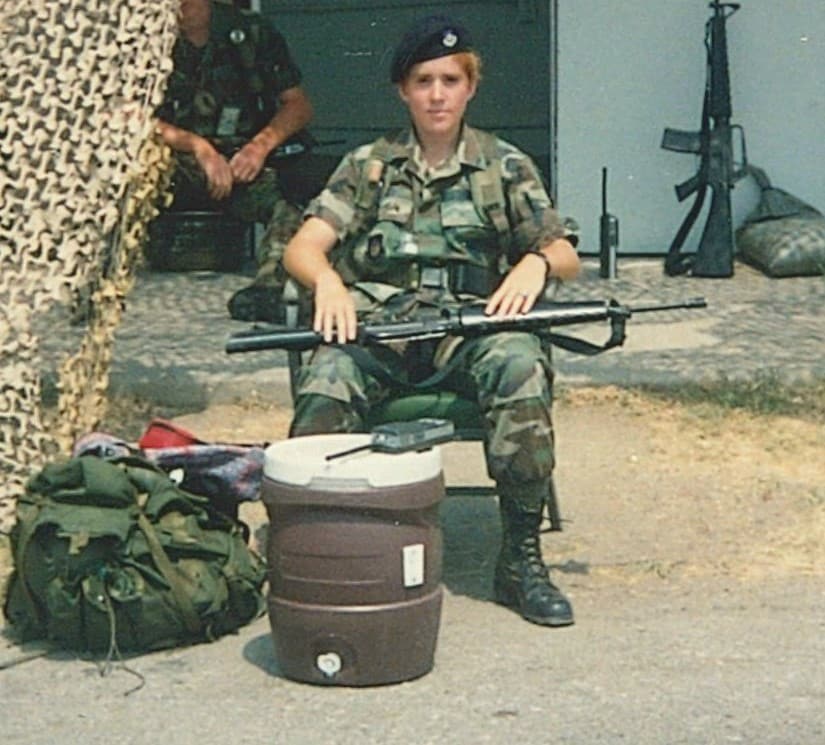 "As a member of the Air Force security police, lives were always at risk. We had to trust that our equipment would operate exactly how and when we needed it to. Now, working at Crystal Group, I am proud of the quality of products and support we provide to our armed forces, ensuring they are equipped with the best, most reliable solutions," said Shonna Dean, human resources business partner.
To operate the most advanced military aircraft in the world, the Air Force depends on airborne compute solutions that deliver seamless accuracy and reliability in some of the most extreme and unpredictable environments. Whether they're running training exercises, conducting independent air operations, or in active combat, conditions like excessive humidity, intense vibration, electromagnetic interference, rapid acceleration, or high altitudes are too hard on traditional computers and electronics. Any one of these conditions, let alone a combination of them, will render most compute solutions useless.
"I have seen first-hand the importance of designing fail-safe solutions to store and transfer data, even while an aircraft is miles above the data center. Constant, accurate communication is necessary for the success of every mission, and I am proud to help ensure we keep our Air Force pilots safe," said Missy Andrews, U.S. Air Force program manager.

As an employee-owned business, we appreciate the opportunity to support the warfighter and feel an immense pride when we can provide the exact solution needed.
"The knowledge, skills and experiences I gained serving in the U.S. Air Force are instrumental to leading an organization that works tirelessly to support the warfighter by any means possible. I'm not only proud to have served, but that I can apply the lessons I learned to spearheading Crystal Group's evolution," said Scott Kongable, president.
From everyone at Crystal Group, thank you to all U.S. Air Force airmen, reservists, civilians and veterans for defending our country, overcoming adversaries, and supporting our allies.

The appearance of U.S. Department of Defense (DoD) visual information does not imply or constitute DoD endorsement.